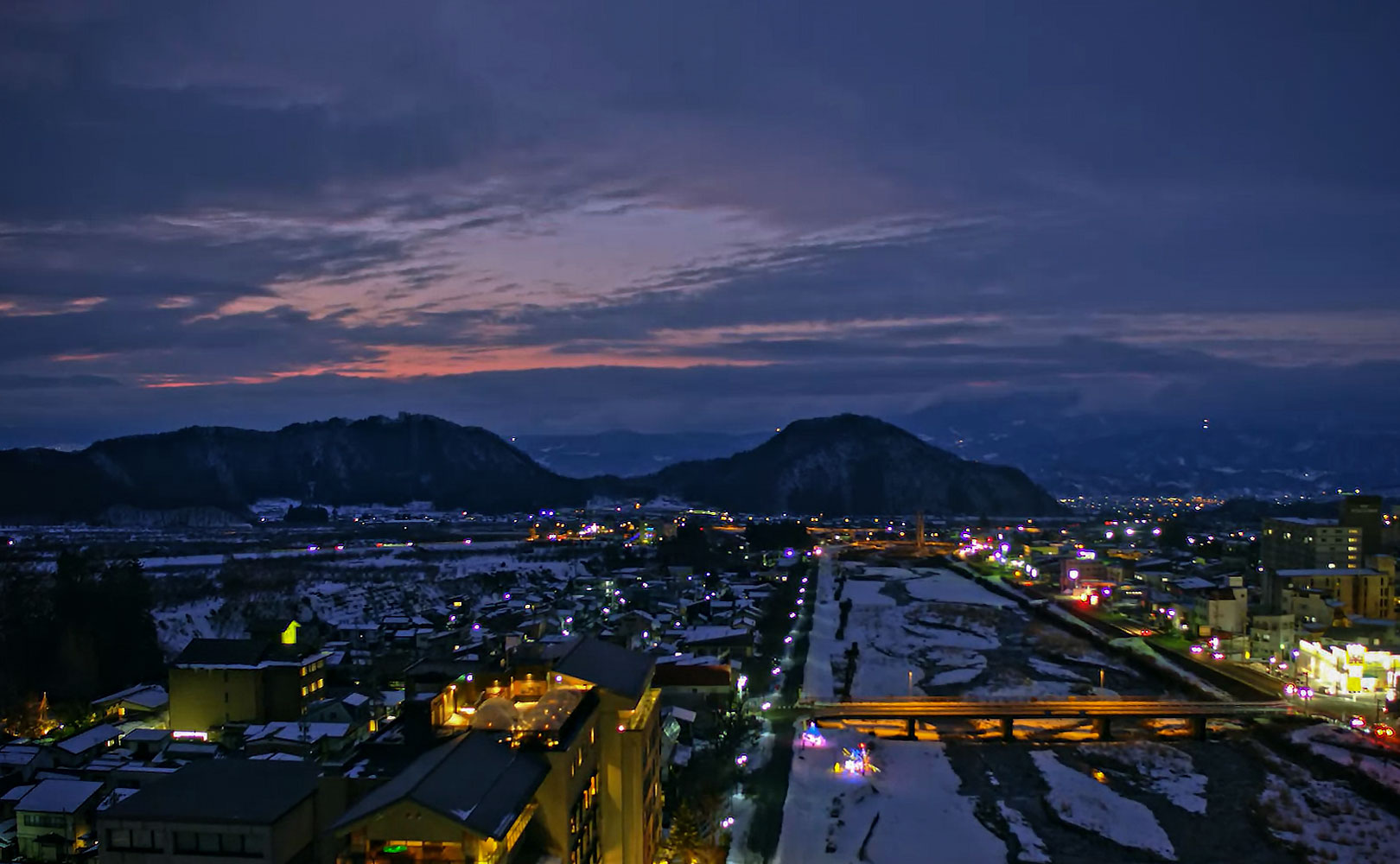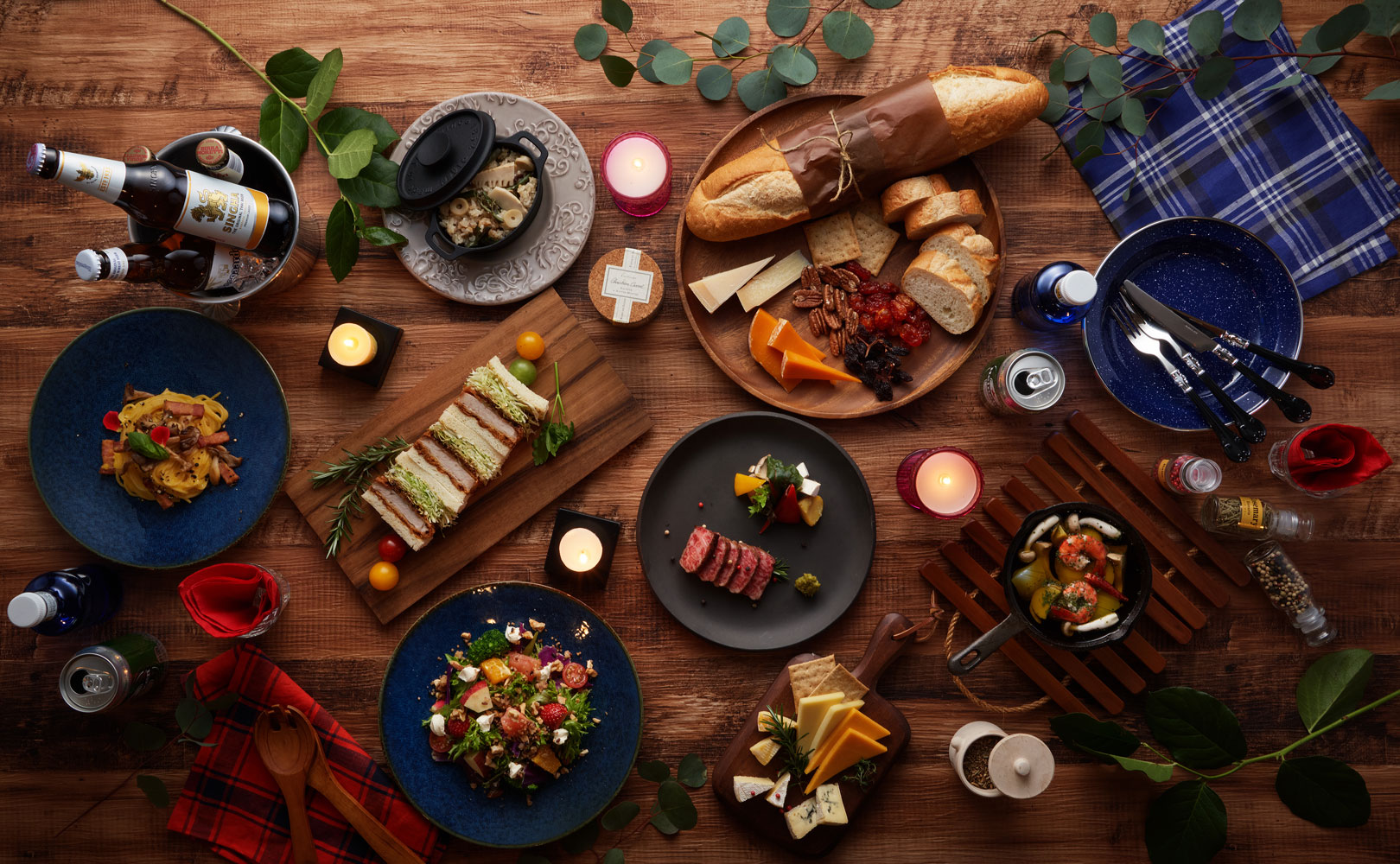 The babbling of the mountains and rivers of Shinshu.
Please enjoy the Japanese atmosphere that the seasons weave.
The rooftop Japanese bar "Yukigetsu Hana" is located on the 8th floor of the rooftop of Aburaya Tosen.
As the origin of "Snow, Moon and Flowers",
Enjoy the emotional Japanese season
With Ukiyo-e of Katsushika Hokusai
You can enjoy it.
A couple looking at nature with their family
Immerse yourself in the afterglow of the day while enjoying your meal.
Depending on the season, the taste was elaborate
"Hospitality" and "flavor"
We hope you enjoy it.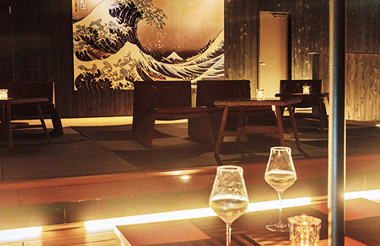 Please enjoy the best meal in the superb view of Shinshu.
The food and drinks that you can enjoy while feeling the vast nature and atmosphere of Shinshu are exceptional.
Rooftop Japanese Bar Yuzuki Hana has a wide selection of drinks and more.
a la carte menu
We have it.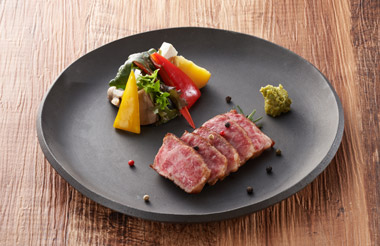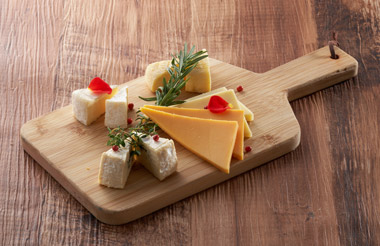 Nature that changes its appearance in each of the four seasons.While listening to the murmuring of the Yomase River at night
Please enjoy the scenery that spreads all over.
It can be used not only by staying guests but also by non-staying guests.
Please feel free to drop by.
How to spend time with Yuzuki Hana
Concept
With the moon as a side dish and the murmuring of the river as BGM.
Introducing a special way to spend a time that can only be experienced with Yuzuki Hana.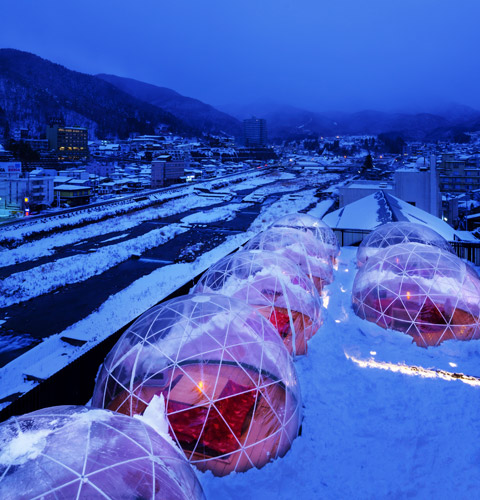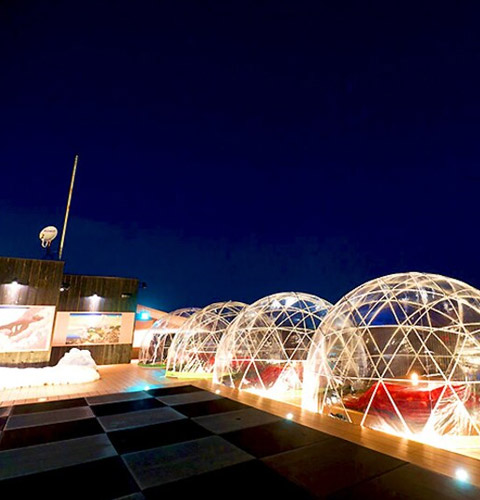 Point
Enjoy Japanese culture and taste
Rooftop bar that changes its appearance depending on the season
The rooftop bar also changes its appearance according to the season.From winter to spring, there is a snowy landscape with a kamakura and digging.From early summer to late autumn, you can enjoy the Japanese scenery and relax on tatami mats under the Nodot umbrella.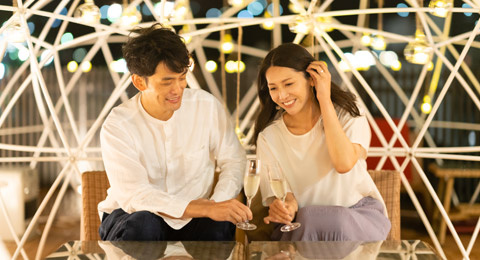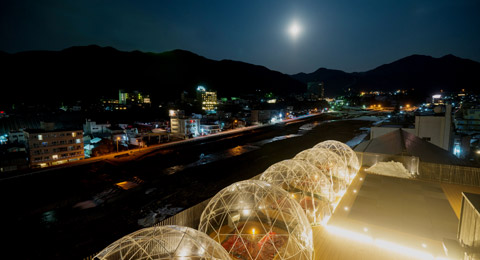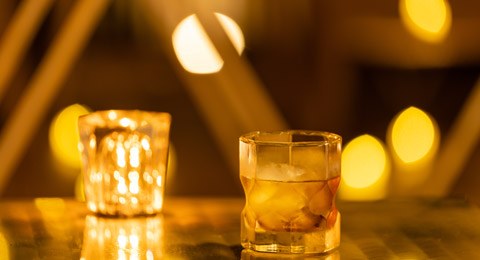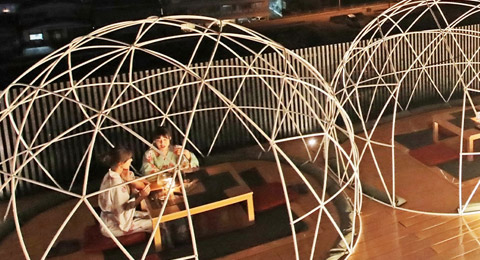 Point
While talking with a loved one
One side is a photo-generic landscape.
Share the nature of the moment with your loved ones.
A calm time that you can feel in the "light".
Yuzuki Hana has the original scenery and atmosphere that makes a picture even if the soil scenery is cut out.
Please spend a special time with your loved one after taking a bath or after a meal.
Information
Opening Hours
It can be used not only by staying guests but also by non-staying guests.
Please feel free to drop by.
Information

20: 00-23: 00 (Last order 22:30)

Charge fee
Information on closed days
---
From the phone
TEL: 0269-33-3333
Reception hours 10:21-12:21 (reservation inquiries XNUMX:XNUMX-XNUMX:XNUMX)